Rental Groups
When you are ready to book an outing, call ahead to make a reservation. We need the day (Sat/Sun), the session (Morning/Afternoon), and the number of players.
Great entertainment for youth groups, birthday parties, bachelor or bachelorette parties!
We are now offering low impact paintball for ages 7 and up. The paintball is smaller (.50 cal) and travels at less velocity. It is just as much fun as the regular (.68 cal), so now your entire family can play!
Make your reservations in advance no groups are too small or too large.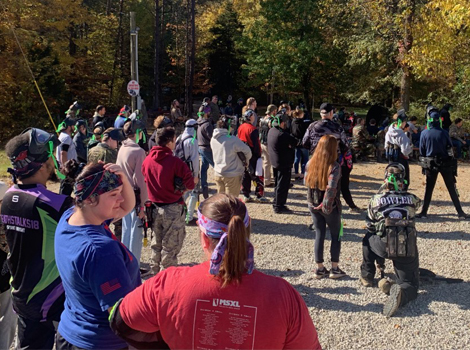 Field Regulations
At Conder's we strive to enforce the safety guidelines required by our insurance company. Outdoor chron speed is 285 f.p.s indoor chron speed 250 f.p.s no three round burst modes or full-auto modes, guns are to be capped at 10 b.p.s a tippman RT is allowed, barrel bags are a must, bunkering is not allowed, bad language and poor attitudes should be left at home.
Conder's Grill
Hamburger
Hot Dog
Chips
Candy Bars
Soda
Gatorade
Bottled Water
Energy Drinks
We Proudly Serve Pepsi Products!

HAVE A SAFE DAY!!
Cost
(tax included)
If you have your own equipment:
$9.54 Field Fee
$6.36 Refill 20oz, 16 oz CO2
$10.60 unlimited compressed air 4500, 3000psi
If you need to rent equipment:
$23.32 includes semi-auto gun, goggles, unlimited air & access to our courses
ALL PAINTBALLS MUST BE PURCHASED AT CONDERS
$65.00 - Case of 2000 rds.
$34.00 - Case of 1000 rds.
$19.00 - 500 rds.
$5.00 - 100 rds.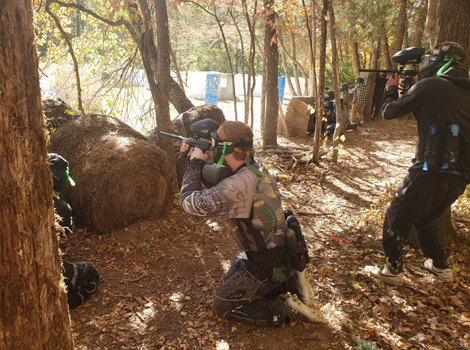 Merch
Hoodies - $29.95 each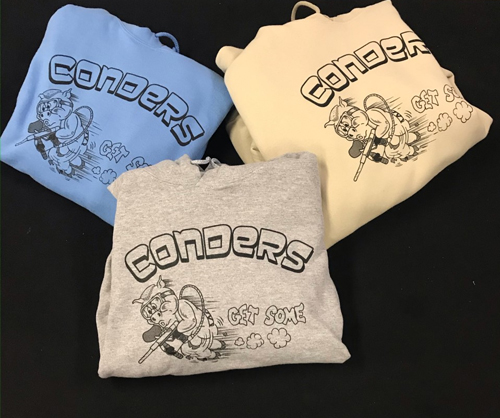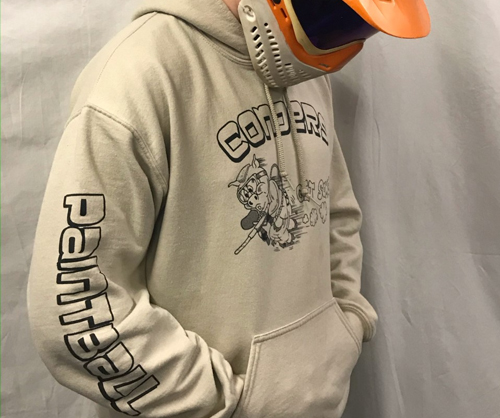 T-Shirts - $19.95 each